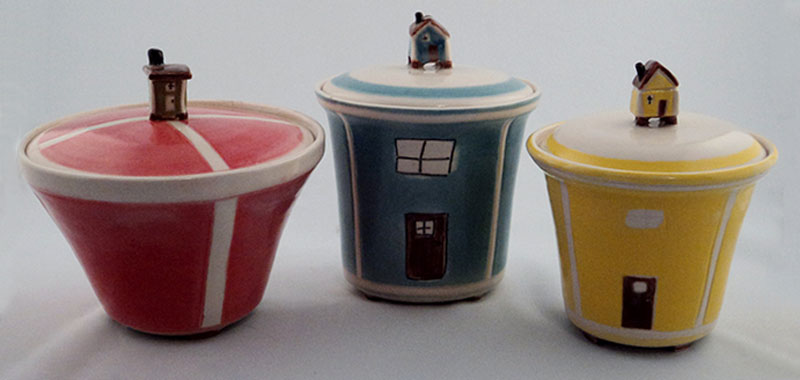 Brenda Sullivan is a well seasoned studio potter. She works out of her studio gallery, Dragon Clay at 81¾ Pine St., S. in Port Hope, South Eastern Ontario.
Brenda's work is based on natural elements that pre-date recorded history. Dragons, Mythology, and a touch of Art Nouveau can be found in many pieces that Brenda creates. Images from nature are stamped, carved, or drawn onto her work. Pieces often take on the shape of animals with colours ranging from vivid primary to earth tones, complementing the story that they tell.
Brenda continues to expand her repertoire; testing new forms and ideas and has embarked on investigating aspects of sculpture that help create awareness of the protection of our beautiful world. By doing, so we ensure man's future.
See Brenda's Work
Dragon Clay Productions Studio – 81¾ Pine St. S, Port Hope.
Open Mon. to Sat. 10-5
Sun 12-4. It's always best to call ahead just in case
905-376-0386
muddersullivan7@gmail.com